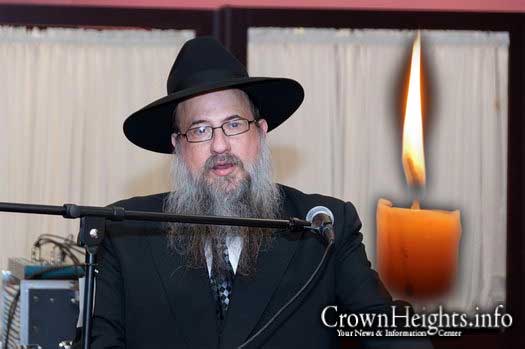 With great sadness and shock we inform you of the untimely passing of Rabbi Daniel Moscowitz, OBM, head Shliach to the state of Illinois and board member of Merkos L'inyonei Chinuch. He was 59 years old.
Rabbi Moscowitz went in to the hospital for routine procedure this morning and suddenly passed away.
Under Rabbi Moscowitz's leadership, which began in 1977, Chabad of Illinois established some 37 new institutions around the state, holding large-scale and memorable events on Jewish holidays and throughout the year.
He is survived by his wife, Esther Rochel, and nine children: Shterna Newman (Crown Heights), Rabbi Meir Shimon Moscowitz (Northbrook, IL), Rabbi Yosef Shmuel Moscowitz (Bucktown, IL), Rabbi Yehoshu Zelik Moscowitz (Northbrook, IL), Chana (Illinois), Rivka Sternberg (Montreal, Canada), Chava Kagen (Chicago, IL), Rabbi Leibel Moscowitz (Chicago, IL) and Chaya Mushka Hecht (Brooklyn, NY).
He is also survived by his parents Efraim and Tzivia Moscowitz, as well as his siblings.
The Levaya will take place Wednesday morning, 11:00 am, at Congregation Bnei Reuven, 6350 N. Whipple, Chicago, IL.
Memories and condolences can be sent to familymoscowitz@gmail.com.
Boruch Dayan Hoemes