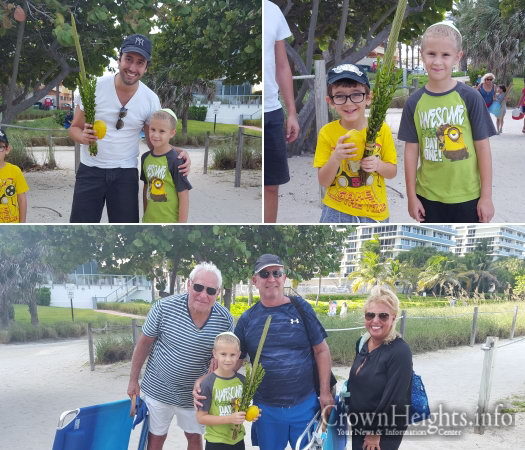 It was in the final moments of Hoshana Rabah as Sruly Danzinger, a student of Lubavitch Educational Center (LEC) of Miami, was on Mivtzoim trying to get as many Jews to to perform the Mitzvah of Lulav.
As he went up and down the streets of Bal Harbour, he encountered a french family. The father came up to him and asked if he and his family can make a Brocha on the Lulav (which of course was the reason why he was there in the first place).
After all was done, the man said thank you and said that he came from France on vacation and he bought a Lulav and Esrog so he can do the Mitzvah in Miami. But as they got to the airport, they were told that they had too much luggage and they had to leave something behind, so he left his Lulav.
During his whole stay in Florida and throughout the whole holiday he and his family did not perform the Mitzvah of Lulav. But thanks to this boy, he saved the day, and allowed the family to perform the mitzvah make a "Shehechiyanu" on the last and final day, less than two hours before it was too late.
They took a Picture for the School raffle, and departed and Sruly continued his Mivtzaim until the final moments of Chol Hamoed Sukkos.