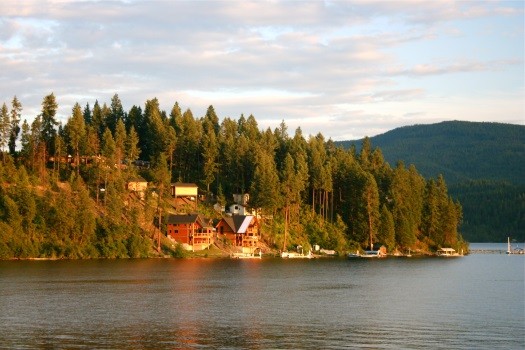 Coeur d'Alene, Idaho
As the sun went down Friday evening, candles were lit and blessings were spoken in a conference room at La Quinta Inn and Suites in Coeur d'Alene, Idaho, where a small group of Jews gathered on the first night of Passover.
Led by two Orthodox rabbinical students, the group took part in a three-hour seder meal commemorating the liberation of the Israelites from slavery in Egypt.
Friday's dinner is believed to be the first publicly announced Jewish seder in Coeur d'Alene. The ancient story of suffering and deliverance resonated with participants, some of whom recalled North Idaho's past as the headquarters for the Aryan Nations, a white supremacist group.
"This is a significant event," said Lanna DaSilva, who moved to North Idaho in the 1990s, when the Aryan Nations held public marches and rallies. "It's wonderful to come here to have a Pesach (Passover) meal in Coeur d'Alene, of all places."