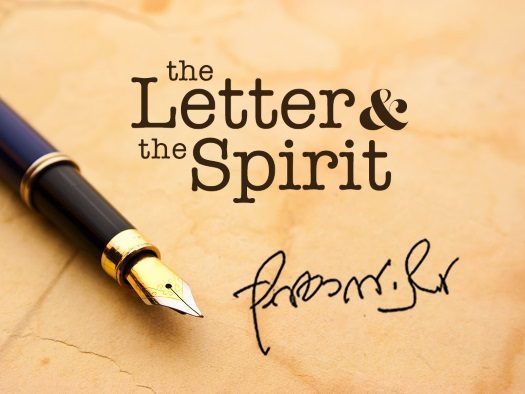 As it is our custom to say Pirkei Avos from Shavuos until Rosh Hashana – in addition to the general custom of saying it from Pesach until Shavuos – we present a letter in which the Rebbe makes a brief point about the introduction which we say before Pirkei Avos: Kol Yisroel yesh lohem cheilek… It is a letter in answer to one who is not religious, asking if it is proper for her to read the Tanya. The letter, written originally in English, is from the archives of the Rebbe's trusted secretary Rabbi Nissan Mindel.
By the Grace of G-d
25 Elul, 5736
Brooklyn, N.Y.
Mrs.
Ferrara, Italy 44100
Blessing and Greeting:
I received your letter in which you ask if it would be proper for you, not being religious, to read the Tanya and similar books. I presume you mean not just reading but studying it in depth.
No doubt you know that one of the basics of Judaism is, as our Sages formulated it, that "Every Jew has a share in the World to Come, as it is written, (being) a branch of My planting, the work of My hands, to be glorified." The difference is only in regard to the share, whether it be large or small and whether one attains it with greater or lesser effort. But our Torah, called Torat Chayim (because it is both our guide in this life and the source of everlasting life) makes it clear that every Jew, man or woman, has a share in the World to Come.
The Tanya – as the author states in the title page – is based on the verse, "The thing is near unto you – in your mouth and in your heart, to do."  (in speech, thought and action). But he immediately cautions that "the road is a long and short one," meaning, that it may be long for some and short for others, but everyone will get there sooner or later.
In light of this preface, needless to say, the Tanya pertains and relates to every Jew and moreover, it is "near" (comprehensible) and indeed, highly conducive to actual implementation in the daily life.
However, G-d has given everyone free choice of action and it is His desire that the choice be made in the right direction, out of one's own free will. Yet, while presenting this freedom of choice, G-d gives the assurance that "it is near unto you," not only in word and thought, but also in actual deed. This is what the author explains in his book, where he also provides guidelines to the desired goal. He also explains why it is certain that every Jew will attain it, sooner or later, except that for one the road may be  longer and for another, shorter.
Inasmuch as you state in your letter that you are a professor of Pedagogic Sciences, it is confidently hopes that you will study the Tanya without prejudice and then you will see the truth of the author's ideas. Thus you will find it rewarding and beneficial not only for yourself, but being a teacher and educator – you will want to share it with others. This is an additional factor that will contribute to the success of your said study that will help "shorten the road."
I would like to add a further point. Where one has the opportunity and ability to influence others in the right direction, the time element is of the essence. For, with regard to one's self, a person may think that he will make up tomorrow what he misses today; but with regard to another person, one cannot be sure that the other person may be reached tomorrow or that he will be as receptive tomorrow as today.
With reference to a beracha, it is customary to remember on in prayer by mentioning the full Hebrew name together with the mother's Hebrew name. If you will let me know these names, I will remember you in prayer for G-d's blessing in all your needs.
At this time before Rosh Hashanah, I extend to you and yours best wishes for a happy and pleasant year, materially and spiritually.
With blessing,
***
The above letter is from The Letter and the Spirit by Nissan Mindel Publications (NMP).
These letters were written originally in English and were prepared for publication by Rabbi Dr. Nissan Mindel, whose responsibility it was the Rebbe's correspondence in English and several other languages.
We thank Rabbi Shalom Ber Schapiro, who was entrusted by his father-in-law Rabbi Mindel with his archives and who is Director of the Nissan Mindel Publications (NMP), for making the Rebbe's letters available to the wider public. May the merit of the many stand him in good stead.