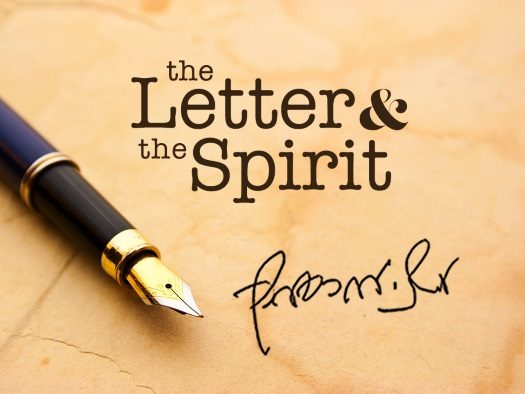 As we approach the week of Selichos, we present a letter from the Rebbe in which he explains the true meaning of Teshuva. The letter, written originally in English, is from the archives of the Rebbe's personal trusted secretary, Rabbi Nissan Mindel.
***
                                                                                                                                       By the Grace of G-d
25th of Elul, 5731
Brooklyn, N.Y.
Mr.
Nashville, Tenn. 37205
Greeting and Blessing:
I am in receipt of your letter and I will remember you in prayer for the fulfillment of your heart's desires for the good.  May G-d grant that your "return to Torah and mitzvos," as you express it, should succeed at a steady and growing pace. As you surely know, a Jew's "return" is described by the Torah as a return to his source and origin, to his very essence. Consequently, the extent of this return is not always to be measured by the cause that brought it about, whether through an external influence by an individual, or through an internal impulse, inasmuch as the results in terms of the return to the source and the conduct in the daily life that follows, have their own force.
The above is often illustrated by an analogy of opening a wellspring. There is a certain effort necessary to dig for it – in other words, to remove that which covers it and prevents it from pushing forth. But having removed this outer layer, the wellspring of living water begins to gush forth with all its tremendous potential inherent in it. The inference is clear, since every Jew is connected with that wellspring of living waters , the Divine Torah and mitzvos, and it is often only necessary to remove the outer layers that inhibit this wellspring from asserting itself.
Att his time, with the approach of Rosh Hashanah, the beginning of the New Year, may it bring blessings to us all, I send you my prayerful wishes for a good and happy year, materially and spiritually.
With the traditional blessing of a Kesivo vaChassimo Tovo,
With blessing,
***
The above letter is from The Letter and the Spirit by Nissan Mindel Publications (NMP).
These letters were written originally in English and were prepared for publication by Rabbi Dr. Nissan Mindel, whose responsibility it was the Rebbe's correspondence in English and several other languages.
We thank Rabbi Shalom Ber Schapiro, who was entrusted by his father-in-law Rabbi Mindel with his archives and who is Director of the Nissan Mindel Publications (NMP), for making the Rebbe's letters available to the wider public. May the merit of the many stand him in good stead.