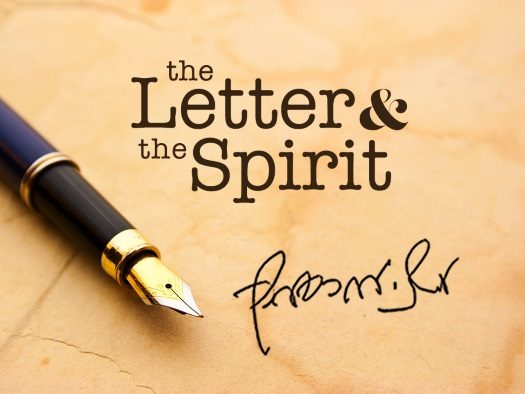 As we approach the fast of 17 Tammuz and the three weeks, we present a letter from the Rebbe in which he delves into the age-old question of why there is so much suffering in this world. The letter, written originally in English, is from the archives of the Rebbe's personal trusted secretary, Rabbi Nissan Mindel.
***
                                                                                                                                                By the Grace of G-d
10th of Nissan, 5724
Brooklyn, N.Y.
Mr._________
Brooklyn, N.Y.
Greeting and Blessing:
This is in reply to your letter, as well as following up our conversation when you visited me. In your letter, you ask why a person must sometimes suffer, and suffer considerably, etc.
In general, we have the directive of the Torah, "Thou shalt be wholehearted with G-d, thy G-d". This means that we should not question the wisdom of G-d's directing the affairs of mankind as a whole, and of every individual in particular. Moreover, it is clear, even from the point of view of common sense, that we cannot comprehend G-d's ways. Even in the relationship between one human being and another there are similar situations, as for example in the case of a small child and a highly advanced scientist, where it is obvious that the child cannot comprehend the deep and intricate knowledge of the scientist. It should be remembered that here there is only a difference in degree, rather than in kind, for the scientist was once a small child, and the small child can eventually become a very wise man. How much more so in the case of a human being in relation to the Creator, where there is no common denominator at all. So how can a human being presume to question the way of the Creator and Master of the World?
There is another point to bear in mind, and it is this: If the approach is based on true humility and the realization that we cannot question G-d's ways and commands, but must be wholehearted with G-d, this in itself is a channel to receive G-d's blessing that the causes which give rise to questions and doubts, namely the suffering, should be diminished, and should eventually cease altogether.
As we are about to celebrate the festival of Pessach, the Festival of Our Freedom, there is much in this festival that throws light on your question, and inspires deep faith in G-d which leads to true freedom and liberation from all undesirable things, so that every Jew can serve G-d with joy and gladness of heart. May G-d grant that this be so also in your case.
Wishing you a Kosher, and happy Pessach
With blessing,
***
The above letter is from Volume II of The Letter and the Spirit by Nissan Mindel Publications (NMP).
These letters were written originally in English and were prepared for publication by Rabbi Dr. Nissan Mindel, whose responsibility it was the Rebbe's correspondence in English and several other languages.
We thank Rabbi Shalom Ber Schapiro, who was entrusted by his father-in-law Rabbi Mindel with his archives and who is Director of the Nissan Mindel Publications (NMP), for making the Rebbe's letters available to the wider public. May the merit of the many stand him in good stead.