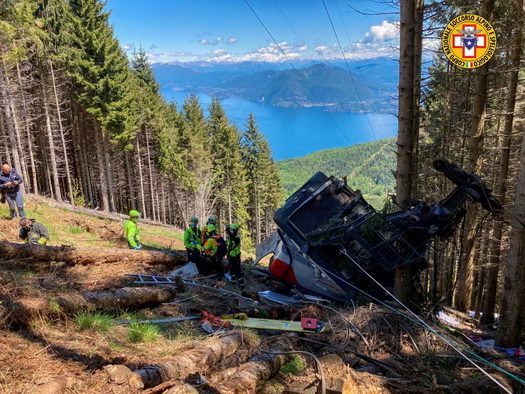 Eitan Biran, the sole survivor of the cable car crash in Northern Italy in May which took the lives of his parents, mother's grandparents and brother, has been smuggled back to Israel by his other grandfather. The boy has been the subject of a struggle for adoption between two of his aunts, the Italian-based sister of his father and the Israeli sister of his mother. Recently he was placed by his Italian aunt, Dr. Aya Biran-Nirko, in a Catholic school run by nuns and monks.
Relatives in Israel, including his aunt, Gali Peleg, had claimed that Biran's parents, Amit and Tal, had wanted him to receive a Jewish education in Israel and not to be placed in a non-Jewish environment.
Eitan's grandfather arrived in Italy last week in order to meet his grandchild. A few hours later he was supposed to return the child to the family of Biran-Nirko which had adopted the child in Italy but the grandfather disconnected his phone and did not respond to them. A few hours later the grandfather landed in Israel together with Eitan.
Read More at vinnews