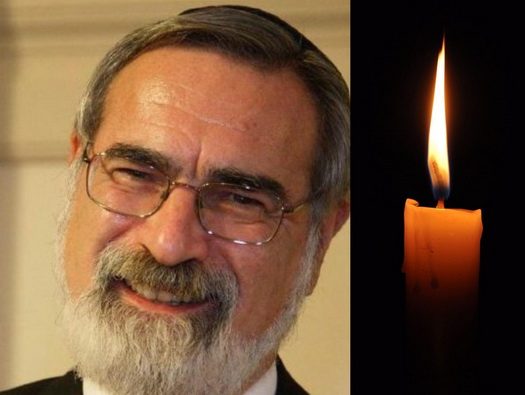 With great sadness we report the passing of Rabbi Jonathan Sacks OBM, former Chief Rabbi of England. He passed away Shabbos morning, the 20th of Cheshvan, 5781.
He was 72 years old.
Born in Lambeth, London on the 8th of March 1948, Jonothan spent years studying in secular schools and earned multiple degrees in college.
While a student at Cambridge University, Jonothan travelled to New York to meet the Lubavitcher Rebbe where he discussed a variety of issues relating to religion, faith and philosophy. The Rebbe urged Sacks to seek rabbinic ordination and to enter the rabbinate.
Sacks subsequently continued postgraduate study at New College, Oxford and at King's College in London, completing a PhD which the University of London awarded in 1982. Sacks continued his studies in Judaism and received his rabbinic ordination from Jews' College and London's Etz Chaim Yeshiva.
He served as the Chief Rabbi of the United Hebrew Congregations of the Commonwealth from 1991 to 2013. As the spiritual head of the United Synagogue, the largest synagogue body in the UK, he was the Chief Rabbi of those Orthodox synagogues, but was not recognized as the religious authority for the Haredi Union of Orthodox Hebrew Congregations or for the progressive movements such as Masorti, Reform and Liberal Judaism. As Chief Rabbi, Sacks formally carried the title of Av Beit Din (head) of the London Beth Din.
After stepping down as Chief Rabbi, he spent his time in speaking engagements and prolific writing
The past few months, Rabbi Sacks had been fighting a disease and passed away Shabbos morning, the 20th of Cheshvan, 5781
Boruch Dayan Hoemes