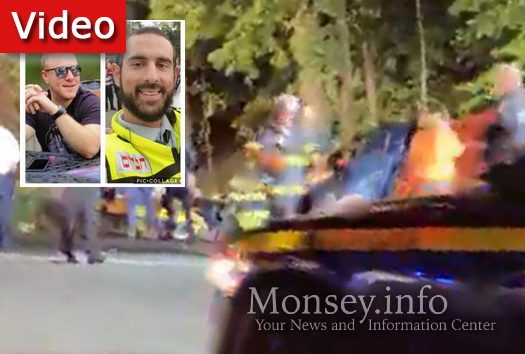 by Monsey.info
A tragedy has struck Monsey Motzei Rosh Hashanah with the passing of two Yungerman from the Monsey community in a late night crash.
According to a report by YeshivaWorldNews, the two had been returning from spending Rosh Hashanah in Pennsylvania, when they collided with a tractor trailer near exit 14 on the New York Thruway, and ended up off the road and pinned under the truck.
The first victim was named as Moshe Hertzog obm, a 28 year old from Monsey New York. He was a Chaveirim member, and reportedly was able to call for help after the crash.
The second victim has been named as Duvid Tzvi Schenbalg obm, a 27 year old, also from Monsey.