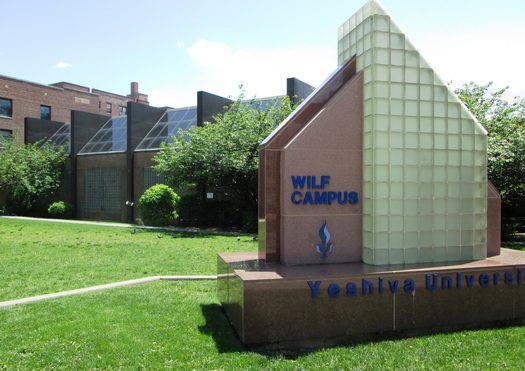 by CrownHeights.info
The son of a lawyer who was the first confirmed case of Coronavirus in New York City has also been diagnosed with Coronavirus. The son is a student at Yeshiva University Wilf Campus.
The confirmation of the spread of the virus prompted the University administration to cancel all classes at the Wilf campus today.
"We are taking every precaution by canceling all classes on the Wilf Campus in Washington Heights for Wednesday March 4, 2020. This includes all in-person graduate courses on that campus as well as at the boys' high school," the administration wrote to the school body.
All other classes and campus areas were holding their normal routine.
CrownHeights.info was told that the student who contracted the virus had not been in school since last week on the 27th, possibly minimizing the spread of the virus.
The father of the YU student was New York City's first confirmed case of Coronavirus. A Lawyer by trade who lives in New Rochelle, he commutes daily to work in Manhattan, and is believed to have contracted the virus on a recent trip to Miami.
Update: The lawyers wife, two of his children, and his neighbor who drove him to the hospital have also been confirmed as having Coronavirus.