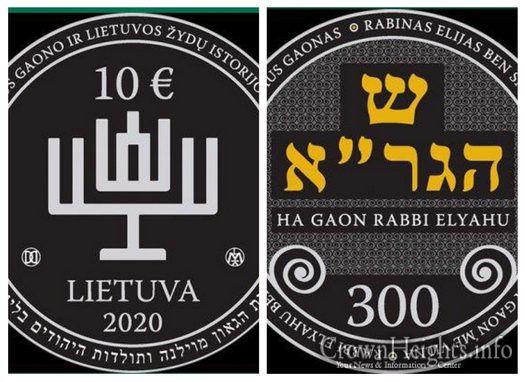 The Bank of Lithuania is planning to issue a new collectable €10 coin to commemorate the 300th anniversary of the birth of leading 18th century Jewish thinker the Vilna Gaon.
Born in 1720 as Elijah ben Solomon Zalman, the Vilna Gaon was a prominent Jewish adjudicator and the foremost leader of the Misnagdim, a counter movement to the Hasidic movement in eastern Europe. Through his commentary on the Talmud and other texts, he became one of the most familiar and influential figures in rabbinical study since the Middle Ages.
The coin is set to be released in the second quarter of 2020, and will be the continental currency's first mintage to feature an inscription in Hebrew.
Read More at Ynetnews