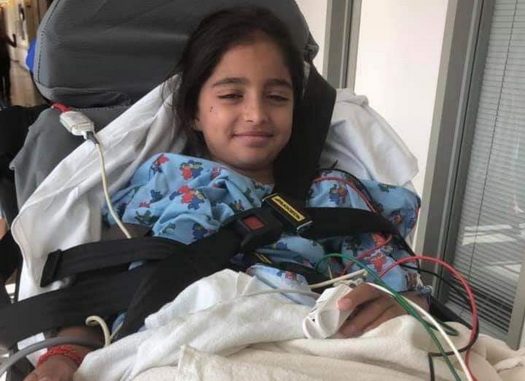 As the story of the horrific shooting at Chabad of Poway on the last day of Pesach reverberated throughout the world, the stories of heroism and tragedy have touched the hearts of everyone. These are the stories of its Heros and Victims.
by CrownHeights.info
As the anti Semitic shooter first entered the Chabad house, he encountered 60 year old Lori Gilbert-Kaye Hashem Yikum Damam in the lobby, fatally shooting her.
In a social media post, a friend of Lori wrote about her that she was a Jewel of her community, and a true Eshet Chayil. She was a person who always ranto do a mitzvah (good deed) and gave tzedaka (charity) to everyone her friend wrote, and her final good deed was jumping in front of Rabbi Yisroel Goldstein to take a bullet and save his life.
Lori leaves behind a devastated husband and 22-year-old daughter.
Rabbi Yisroel Goldstein, the Chabad Shliach to Poway California, was the next person to encounter the shooter. Having just stepped into the lobby, he was shot in his hand and saw the terrible tragedy that happened to Lori. Despite loosing two of his fingers he did not forget his congregation, still telling everyone to stay strong.
Rabbi Goldstein was reported to have undergone surgery immediately following, and was reported in stable condition.
The horror continued as the gunman indirectly injured an 8-year-old girl, Noya Daha by hitting her with shrapnel. She was listed in stable condition following the attack.
Noya's family moved to San Diego from the Israeli city of Sderot (San Diego's sister city) to get away from the terrorism and the constant attacks on their community. Noya asked that her picture to be shared to all, and for everyone to know she is strong.
The other victim who was shot was Almog Peretz, aged 32, who was Noya's uncle who had came from Sderot to visit his family for the Passover holiday. He was shot in the leg as the gunman entered the synagogue. Despite this, he was witnessed to have grabbed multiple children and running with them out away from the shooter.
He also is reported to be in stable condition.
The shooter was halted soon after his attack began when his gun jammed, and another hero intervened.
An off-duty border patrol agent at the shul attempted to stop the gunman, chasing and firing at the shooter as he ran off. Unable to shoot him directly, witnesses state he hit the shooters getaway vehicle.
Fortunately he was soon caught by the authorities and gave himself up.