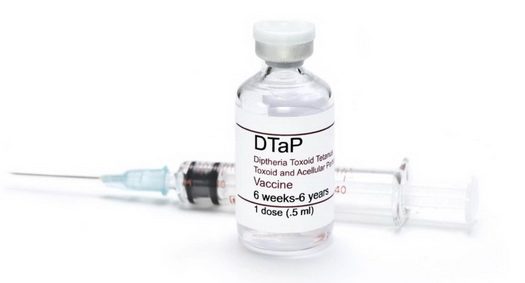 (illustration Image)
As of March 7, 2019, 15 cases of pertussis, commonly known as whooping cough, have been confirmed in Rockland County. A number of these cases have originated from New Square and Monsey.
According to the Centers for Disease Control and Prevention (CDC), "pertussis, also known as whooping cough, is a highly contagious respiratory disease. It is caused by the bacterium Bordetella pertussis. Pertussis is known for uncontrollable, violent coughing which often makes it hard to breathe. After cough fits, someone with pertussis often gasps for breath, which result in a "whooping" sound. Pertussis can affect people of all ages, but can be very serious, even deadly, for babies less than a year old. The best way to protect against pertussis is by getting vaccinated."
The first 3 doses of pediatric diphtheria-tetanus-acellular pertussis (DTaP) should be received at the age of 2, 4, and 6 months. After the first three doses, your child will have 80%-85% immunity to the disease. Two booster doses are recommended at 15 months and 4 years after which 98% of children will be immune. Another pertussis booster (Tdap) is recommended at age 11. Children who lack one dose or multiple doses of the recommended schedule experience decreased immunity to pertussis.