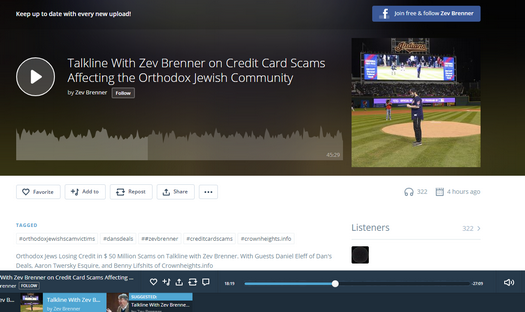 Zev Brenner hosted a round table discussion on the Zev Brenner show, and discussed the recent revelation of a Crown Heights Credit Card scam that encompassed nearly four million dollars.
The discussion focused on the prevalence of the scam, and how it can be found in nearly every Orthodox Jewish neighborhood.
With over $50 Million invested in these shady practices, they are beginning to come apart, leaving the sometimes ignorant credit card holders holding enormous debt.