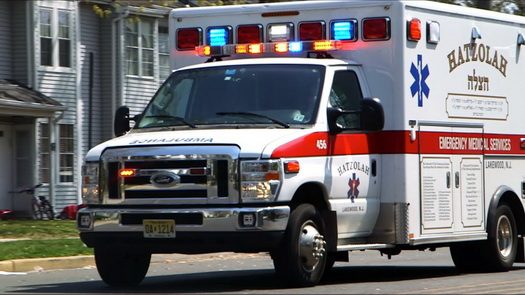 Jewish Man Stabbed Inside Lakewood Police Department Building
A Lakewood man was stabbed inside the Lakewood Municipal Building on Thursday morning.
According to reports by TLS, at around 10:55AM emergency officials were notified of a man stabbed on the second floor of the building – one floor above the headquarters of the Lakewood Police Department. Responding personnel found a person stabbed multiple times.
Sources tell YWN that the Frum victim was stabbed from behind, without warning. He was stabbed in the head multiple times. Additionally, the victim was stabbed multiple times in the back – but thankfully, he was wearing a heavy woolen winter coat which prevented the knife from entering his body.
Lakewood Hatzolah treated and transported the victim to the Jersey Shore Trauma Center. He is listed in stable condition.
Police say they found a black male acting disorderly in the hallway, and when officers attempted to speak to the man, he stood up and punched an officer in the face. Officers attempted to take him into custody, but the man kept resisting. Eventually, he was subdued and arrested.
Police are investigating the incident, and the possibility that the attacker in mentally unstable.
A name for Tehillim was not immediately available.