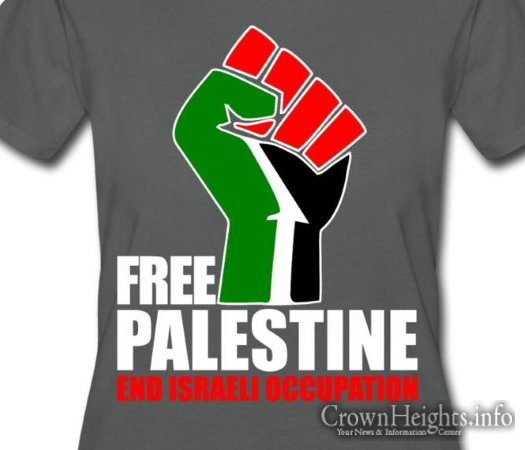 A line of clothing with slogans calling to "Free Palestine" and "End Israeli Occupation" over a clenched fist have gone up for sale on the Sears website, prompting calls for a boycott of the company on social media.
The clothing is being offered for sale by another company, Spreadshirt Collection, and includes tank tops, and t-shirts and hoodies featuring a variety of pro-Palestinian messages. The garments are being sold through Sears Marketplace, which offers a platform for third-party sellers to offer their wares through websites managed by Sears.
On its website, the Germany-based Spreadshirt Collection calls itself a "global platform for personalized clothing and accessories, we are the go-to-place for anyone looking to realize their creative ideas on quality fabrics. We value freedom of expression, whether it's with your own designs or those made available by our community."
The company claims that it would not print anything that is "bound to offend people."
"Just like with other things in democracy, there are natural limits to our freedom of expression. We do not print things that are bound to offend people, e.g. pornographic material and content designed to insult and discriminate against genders or religious and ethnic groups. We won't print anything that's not right and fair. Above all, a code of ethics applies. This implies that we do not condone any designs displaying hate and contempt for others," the website says.