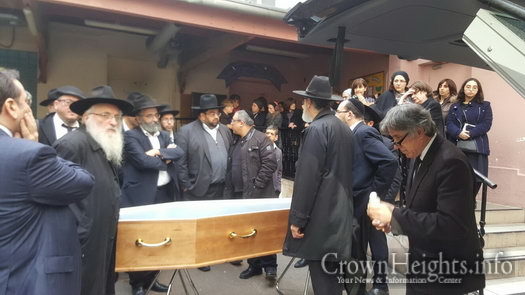 from Yeshiva World News:
Police in Paris are investigating a 27-year-old Arab man on suspicion that he murdered his neighbor, Lucy Halimi, a 66-year-old Orthodox-Jewish woman, following a confrontation in her apartment.
Mrs. Halimi's body was found on the street beneath her third-floor apartment Tuesday morning at approximately 4:00 a.m. Halimi lived in her apartment alone. One of her children lives in Israel while two other daughters live in France.
According to suspicions, the man, who is already known to the police, pushed her to her death from her apartment, which is located on the third floor of the building.
Neighbors reportedly testified that they had heard the suspect shouting that he wanted to kill Halimi just before the incident. Others reported reports state that the suspect stabbed the woman in her bed while yelling "Allahu Akbar" and then pushed her from the third floor.
Mrs. Halimi lived in Paris' 11th district, which is home to a large population of immigrants from North Africa, and is one of the most densely populated areas of the city.
A levayah was held on Wednesday afternoon in Paris.
Mrs. Halimi A'H also lived near the site of the 2015 shooting at the Bataclan Theater that claimed the lives of 131 victims and wounded many others.
Baruch Dayan Ha'emes