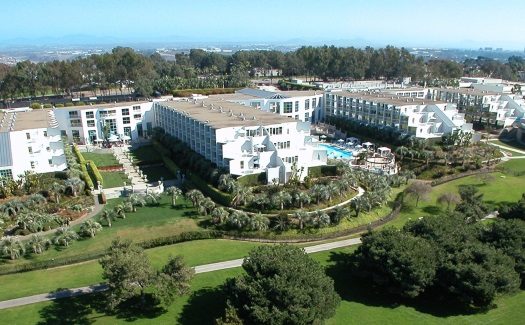 The Hilton La Jolla Torrey Pines in San Diego, CA
from the New York Post:
Organizers of a Passover getaway for 700 New Yorkers say they feel passed over after a California hotel allegedly canceled their stay despite a $1 million deposit.
Joseph Allaham, of kosher steakhouse Prime Grill, has organized Passover trips under his Prime Experience brand since 2014.
This year, his lawyer Mark J. Heller claims, Allaham booked a 10-day event at the Hilton La Jolla Torrey Pines in San Diego back in November, but "the Hilton organization refuses to honor their commitment to host this event or to return the proceeds they received as an advance."
He says one family paid $230,000 to bring all their kin on the April trip meant to include guest speakers, rabbis, a kids' camp and entertainers.
Click here to continue reading at the New York Post.