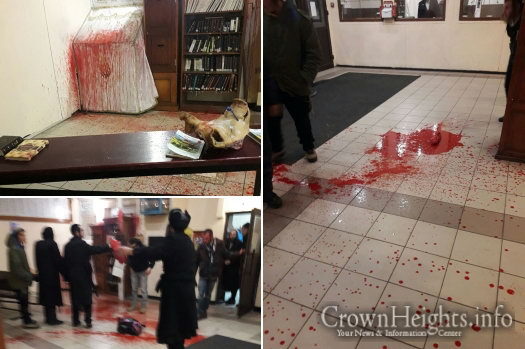 A group of Ukrainian ultra-nationalists stormed into the gravesite of Rabbi Nachman of Uman before dawn on Wednesday, tear gassed the Jews who were praying there, splashed fake blood on the walls and dumped a pig's head on the floor.
Ukrainian prosecutors opened a probe into the attack, which the second attack on the site in as many years.
Prosecutor General Yuri Lutsenko said he has personally taken control of the case and instructed local prosecutors to make it a priority. Ukraine's acting police chief Vadym Troyan said the criminals would face eight years of prison if caught and convicted.
Russia's chief rabbi Berel Lazar in comments to the Tass news agency described the attack as a "disgusting crime" and blamed Ukraine's law enforcement agencies for condoning ultra-nationalists.