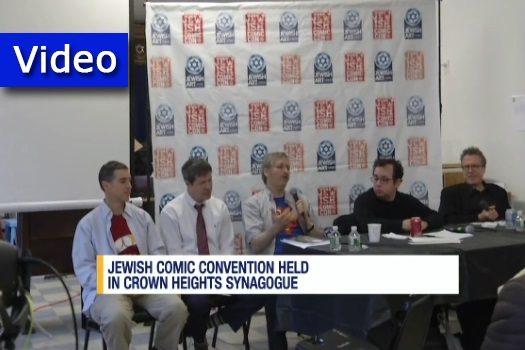 The first ever Jewish comic convention was held in Crown Heights on Sunday, at Congregation Kol Israel.
Around 20 comic artists and graphic novelists were on hand at the synagogue to show off and sign their work, including legendary New Yorker cartoonist Mort Greenberg.
The money raised from Jewish Comic Con will go to restoring the nearly 100-year-old synagogue.
Click here to view a report on the event by News 12 Reporter Shaina Estulin.