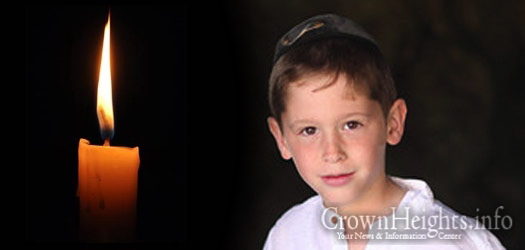 With great sadness and a heavy heart, we inform you of the untimely passing of a young boy who inspired tens of thousands to say Tehilim and do good deeds on his behalf, Eli (Elimelech ben Menachem Mendel Malkiel) Gradon of Los Angeles, CA. He was 11 years old.
Eli has spent the last few years battling an aggressive form of cancer, which tragically took his life this morning.
Tens of thousands of people said Tehillim and did good deeds on his behalf, and followed his condition closely on social media.
The Levaya will take place on Friday morning, 9:00am (PST) at Cong. Sharei Tefila – 7269 Beverly Blvd. in Los Angeles, CA. The Levaya can be viewed live here.
Boruch Dayan Hoemes