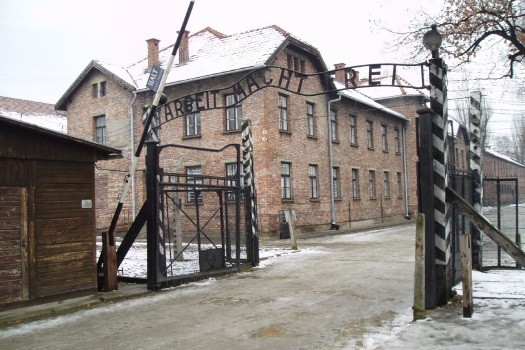 A 94-year-old former Auschwitz guard was convicted on Friday of being an accessory to the murder of 170,000 people, according to the judge presiding over what could be one of Germany's last Holocaust trials.
From USA Today:
The verdict in the case against Reinhold Hanning was announced by the judge presiding over what is likely Germany's last Holocaust trials, Reuters reported. Hanning, who could have faced a 15-year sentence, will remain free pending any appeals.
Hanning admitted to the state court in Detmold during the four-month trial that he volunteered for the SS at age 18 and served in Auschwitz from January 1942 to June 1944. He said he was not involved in the killings in the camp in Nazi-occupied Poland.
Hanning worked at the camp during the so-called Hungary Operation, in which 425,000 Hungarian Jews were deported to to Auschwitz over three months in 1944. The majority of them were gassed upon arrival.