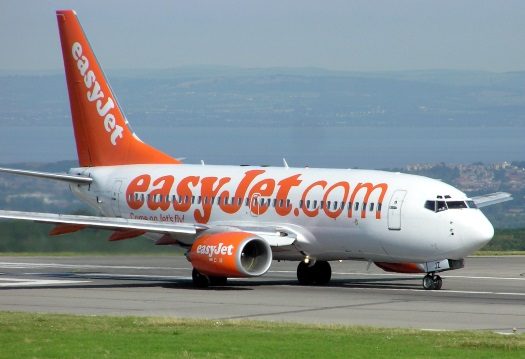 Nearly 200 Jewish passengers were singled out and removed from an EasyJet flight from Barcelona, Spain, to Paris, France, last week. The travelers, who were mostly returning home from Passover vacation spent in Spain, were escorted off the flight by Spanish armed police officers.
From Only Simchas:
Several Jewish families say they were treated unfairly by EasyJet because of their religion during the Passover holiday.
Dozens of Jewish families from Paris who were traveling in Barcelona say that they were removed by Spanish armed police officers from their flight on the way home to the French capital after Passover, with one passenger – a Holocaust survivor – saying that the police's treatment of them was similar to the behavior of Nazi Germany's SS during World War II.
Almost 200 Jewish passengers, including elderly men, pregnant women and babies were in Spain for Passover and were scheduled to fly back May 1 on easyJet Flight 3920 to Paris. The plane returned to the terminal.
EasyJet has denied claims that it used armed police to segregate and remove passengers from a flight because they were Jewish.
One of the more disruptive passengers was reportedly arrested by police.
In a statement, a spokesman for the British company said: "Whilst such incidents are rare we take them very seriously and do not tolerate abusive or threatening behaviour on board.
"Due to this issue a replacement crew was needed to operate the flight and as a result, the departure of the flight was delayed.
"Passengers were held in a gate area at the request of the police for a short period of time to assess those responsible for the incident. The police took a number of passengers for questioning.
"Please feel assured that at EasyJet, we do not discriminate against any individual – passengers or staff members. To confirm, we have a zero tolerance towards discrimination of any kind."
The incident is still under investigation with the Spanish Police.