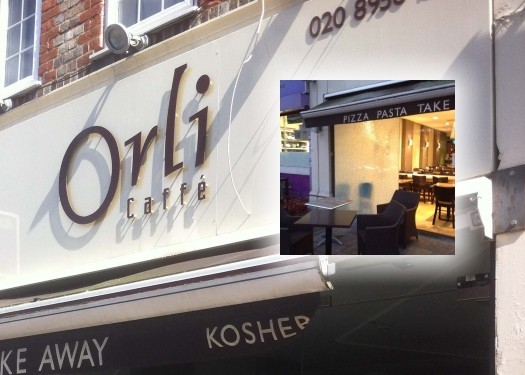 The front window of Orli Café, a kosher dairy restaurant in Edgeware, London, has just been shattered. Patrons of the restaurant reported that they heard a very loud band, and then saw the shattered window. Fearful that it was a shooting, they all immediately ducked for cover.
A preliminary investigation revealed that it was caused by a rock that an unidentified individual threw at the window.
London Metropolitan Police and Shomrim are at the scene and investigating.
No injuries were reported.
This incident follows a report by Breitbart that anti-Semitic attacks in the UK hit an all time high last year, more than doubling from the previous year's total to hit 1,168 incidents in 2014.
Breitbart repots that Jews are fleeing the Kingdom they once considered a safe haven. As the Paris attacks of last month continue to reverberate, there are fears within the British Jewish community that intolerance of Jews on Britain's streets is only set to increase.
@Newshabi Just now 2 gunshots fired at a Kosher Restaurant Orly's in Edgware, London, England pic.twitter.com/MI3vmaEA6U

— Mannie Fabian (@manniefabian) February 11, 2015
BREAKING: Shooting at Orli kosher restaurant Edgware, London. pic.twitter.com/WC6xqkaJmt

— Breaking News (@NewsOnTheMin) February 11, 2015