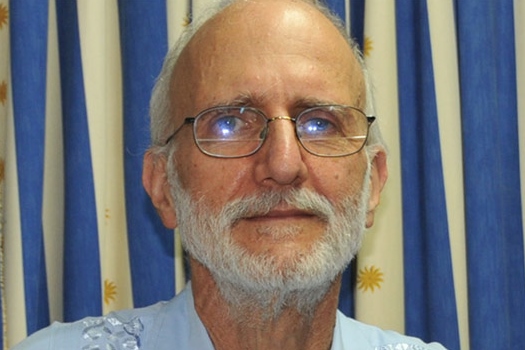 Alan Gross Released After 5 Years in Cuban Jail
Jewish-American contractor Alan Gross has landed in the U.S. after being released earlier today from a Cuban prison, where he had been held for five years. His release coincides with an historic deal between the U.S. and Cuban governments to normalize relations between the two nations, after over 50 years of hostility and embargo.
From ABC News:
In a landmark humanitarian prisoner exchange announced this afternoon by President Obama at the White House, the agreement was reached following more than a year of secret back channel talks at the highest levels of both governments.
Today's release of Gross, 65, who is said to be in poor physical condition, represents a first step toward normalizing relations with the neighbor just 90-miles off the Florida coast.
The U.S. and Cuba are going to immediately begin talks to restore diplomatic relations, the White House announced.
"What we are doing is beginning the normalization of relations between the us and Cuba," a senior administration official said.
In the coming months, the U.S. also plans to re-establish an embassy in Havana, Obama said.