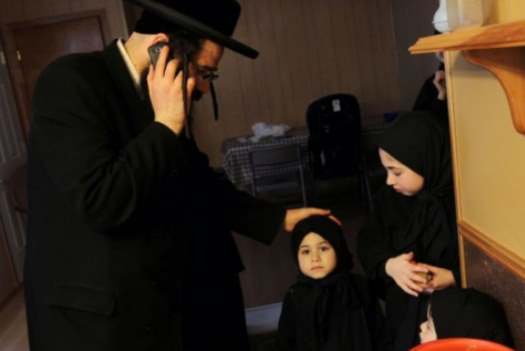 Authorities Seize Two Children from Lev Tahor Sect
Two children from the ultra-Orthodox Jewish group Lev Tahor have been seized by Canadian child-protection officials.
As reported by the Toronto Star, a lawyer for Lev Tahor confirmed that officials with the Chatham-Kent Children's Services took the two children from the same family last Thursday night.
Children who are taken from their families have to appear before a judge within five days, says lawyer Chris Knowles.
The circumstances surrounding the seizure are unknown, but it has been said that the two children are not connected to the Quebec court ruling last month. That ruling stated that 14 children be taken into foster care. Another source says the children are a brother and sister, around 3 or 4 years of age.
The original Quebec case focused on children ranging in age from two months old to 16 years old. About 40 families from the Lev Tahor group left Quebec for Ontario on Nov. 18, just a few days before the ruling was announced.
Chatham-Kent child welfare authorities then requested a warrant on Dec. 4 to seize all the children. That request was denied, and an appeal is scheduled to be heard on Dec. 23.
Quebec authorities state they have documented evidence of neglect, poor physical health, lack of dental care, psychological abuse and homeschooling run by community members that falls below regional standards.
Nachman Helbrans, son of leader Shlomo Helbrans, has no comment on the children who were removed and said his religious community is being unfairly targeted.