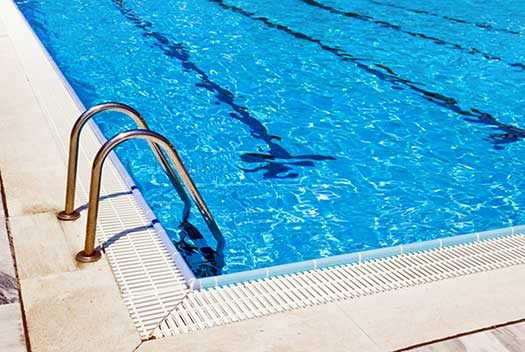 Number of Child Drownings In Israel Drops by 26% in 2019
The bathing season, which began April 12, ended approximately one week ago with a net drop in the number of children who drowned or nearly drowned, the Beterem – Safe Kids Israel organization reported.
During the summer, just 13 children drowned, representing a 26% drop from the previous five years' average of 18 children each year.
This year, six children drowned at home and in their family's yard: four in a private pool at home, and two in buckets.
Seven children drowned in public areas: Four in the sea, one in a public pool, one in a vacation rental, and one in a river.
In addition, in more than half (seven) of this year's drownings the victims were under age four. An additional four victims were aged 5-9, and the last two were 17-year-olds.
Last year, 33 children drowned, including 10 youths who drowned in the Nahal Tzafit disaster. As a result, the heads of the Education Ministry's National Plan for Children's Safety, in cooperation with the ministries of Education, Economy, Welfare, and the National Road Safety Authority, decided to launch a focused battle against drownings.
The five offices worked together to create a widescale campaign launched at the start of the bathing season, which used the slogan "Don't take your eyes off your children in the water." The campaign was aired on television, digital media, and social media, and focused on private pools, which have seen an increasing number of drownings in the past few years. The campaign saw high exposure and interaction rates.
At the same time, the Education Ministry increased the number of swimming lessons for at-risk students in grades 4-5, aiming to help them improve their swim skills and the length of time they are able to spend in deep water.
Professor Itamar Grottor, Deputy Director-General at the Health Ministry and Chairman of the National Plan for Children's Safety, said: "Drowning is the second most common cause of children's deaths. Most of the victims are infants and toddlers who in a second of distracted fell into the water. Drownings occur quickly and silently and therefore it is crucial that every parent be aware of the dangers and the ways to prevent such a disaster. I am happy that the number of drownings dropped this year, but my heart is heavy, because we cannot forget the 13 children who lost their lives in drownings this past summer. The National Plan for Children's Safety will continue working to reduce the number of drownings and save lives."
Shmuel Abuav, Director-General of the Education Ministry, said: "This summer, just like in the campaign's message, we did not take our eyes off the children. We expanded the summer activities, we held educational activities on beaches, we expanded the number of subsidized swimming lessons, placing an emphasis on at-risk populations, and our hearts are with the thirteen families who lost their loved ones this summer. We will continue expanding the Ministry's activities on this issue and continue providing students and their parents with lifesaving skills."