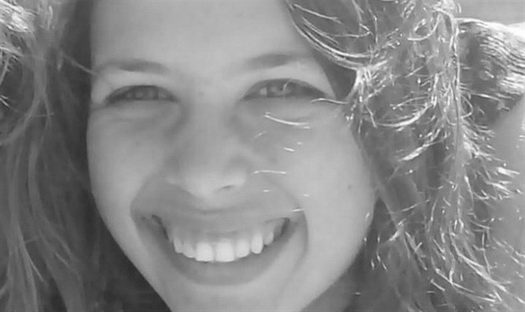 An Arab from Hevron was arrested for last week's brutal murder of 19-year-old Ori Ansbacher.
The suspect was caught in a mosque in Al-Bireh, an Arab village adjoining Ramallah. Authorities pinpointed his location following forensic evidence collected at the scene by police and the Shin Bet security service.
During the arrest, IDF forces were faced with violent riots by locals, who hurled stones and other heavy objects.
The Ansbacher family was updated shortly after the arrest.
Ori Ansbacher, 19, was found dead in the Emek Refaim Forest in Jerusalem and was buried on Friday in her hometown of Tekoa.
Na'a, the mother of Ori, said at the grave that "You will not have time to learn, get married and travel in all the places you wanted. You will not be able to realize all the dreams you wanted so much to realize. We are returning you to the land you so loved."