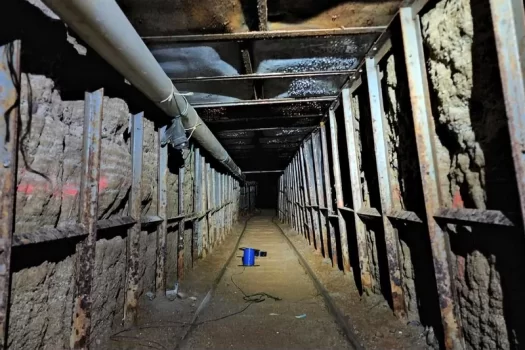 Feds Find Major Drug-Smuggling Tunnel at US-Mexican Border
A sophisticated drug-smuggling tunnel equipped with a rail system and electricity was discovered near the US-Mexico border in California on Friday, authorities said.
The subterranean passage, one-third of a mile long, linked Tijuana to a warehouse near San Diego's Otay Mesa border, federal officials announced Monday.
The tunnel also had ventilation systems and reinforced walls and is 61-feet deep and 4-feet in diameter.
Read More at the New York Post