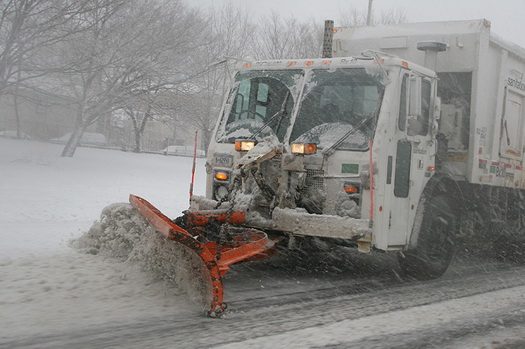 Governor Cuomo today directed state agencies to prepare emergency response assets in advance of a major winter weather system forecast to impact much of the state with heavy snow, cold temperatures and ice in many areas. The storm system is expected to begin Monday morning and continue through Tuesday evening. Most locations across the state are forecast to receive snow accumulations from 6 to 12 inches, while some areas could be impacted by a mixture of sleet and ice up to 1/5 of an inch. Travel conditions could be extremely difficult at times, especially late Monday evening through Tuesday morning, when heavier snow could combine with gusty winds and rapidly decreasing temperatures.
"Forecasts are calling for New York to experience another round of winter weather early this week and state agencies have already begun readying assets and personnel for a response," Governor Cuomo said. "Not only may some areas of the state see up to a foot of snow, but this storm is also expected to bring ice and a wintery mix to areas downstate, creating the potential for some very dangerous travel conditions. At it approaches, New Yorkers should take the time now to prepare their households for this storm and pay close attention to local weather forecasts."
For Western and Central New York, Finger Lakes, Mohawk Valley, the North Country, Capital Region, northern areas of the Mid-Hudson and the Southern Tier, snow is forecast to hit in multiple rounds with most locations seeing either light snow or a mixture of sleet and snow during the day Monday with a switch to heavier snow late Monday evening into Tuesday morning. Snow accumulations through Tuesday are expected to range from 3 to 6 inches with some locations topping 12 inches of snow. Downstate areas could see a mixture of sleet and/or ice, with accumulations up to a 1/10 of an inch. For the North Country, moderate heavy snow is possible Monday night through Tuesday morning with snow accumulations exceeding 12 inches in some places.
For New York City, Long Island and the lower Mid-Hudson Region, a wintry mix of freezing rain and/or sleet will begin Monday evening. North of the city, temperatures are expected to remain in the mid to upper 20s, which could result in up to 1/5 inches of ice across portions of the Lower Hudson Valley. Temperatures in New York City will climb into the mid 30s on Tuesday, changing precipitation to rain.
Weather forecasters are tracking another widespread precipitation event for Thursday and Friday that could bring even more snow, sleet, freezing rain and rain to the state.
Weather watches have been issued for several parts of the state. For a complete listing of weather watches and warnings in your area, visit your area's National Weather Service website.