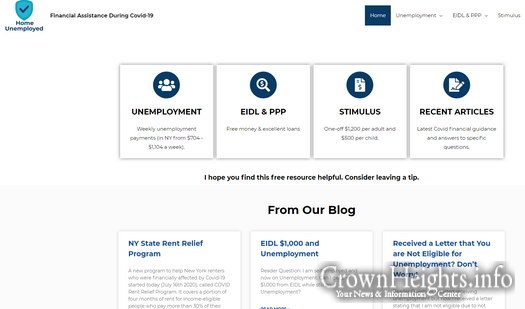 PSA: Financial Assistance Site Launched For COVID-19
by CrownHeights.info
A Lubavitcher Yungerman in Crown Heights has created a blog focused on financial assistance available for the COVID-19 pandemic.
The website, HomeUnemployed.com,  covers the basic stimulus benefits and opportunities, and features articles and instructions on how to maneuver through the bureaucratic process.
Clearly written and laid out, the website has helped thousands receive government assistance and subsidies during this difficult time.
To Visit the website: Click Here