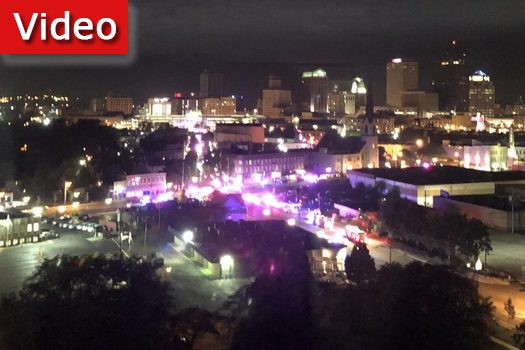 israelnationalnews and CrownHeights.info
Police confirmed that at least 9 people were killed and 16 others injured in a shooting in downtown Dayton, Ohio last night. The mass shooting came less than 12 hours after the another mass shooting in El Paso, Texas.
Thankfully, police were nearby, and the shooter was shot within 1 minute. He died of the gunshot wound on scene.
The incident began at around 1:00am Sunday morning, when police were called to deal with an "active shooter" on East 5th Street in the Oregon District.
21 Ambulances and dozens of police and other emergency vehicles responded to the mass incident, lighting up the normally safe area with flashing lights.
There is presently no known motive reported for the shooting.
#OregonDistrict #update Lt. Col. Carper: at 1:22am active shooter situation began in oregon district. The shooter is deceased. There are 9 others also deceased. At least 16 others went to area hospitals with injuries.

— Dayton Police Dept. (@DaytonPolice) August 4, 2019
— Molly Reed (@MollyR247Now) August 4, 2019