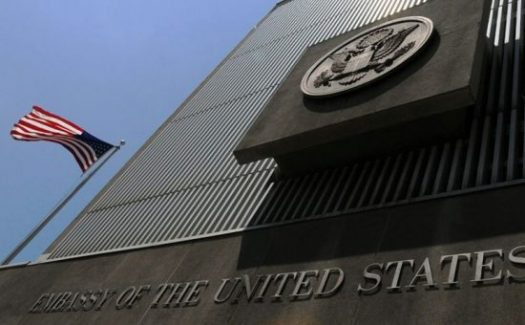 An American official told Reuters on Friday that the US embassy in Israel will move to Jerusalem this coming May.
The opening is expected to take place on May 14, which marks 70 years of Israel's declaration of Independence, sources said. They also confirmed to the AP that Congress has been informed of the decision.
President Trump addressed the decision to recognize Jerusalem in his CPAC address by saying: "Every presidential candidate promised during their campaign to recognize Jerusalem and none of them did. I said I will do it and was put under intense pressure not to. But I said we had to do the right thing. All the other presidents simply lied".