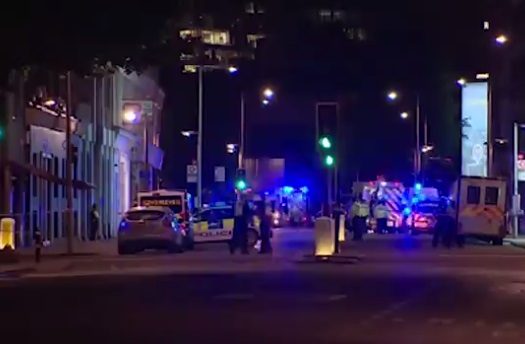 Terrorism struck the United Kingdom once again tonight, after a vehicle mowed down pedestrians on the London Bridge before the occupants got out and began stabbing patrons at nearby bars and restaurants.
from the BBC:
More than one person has died in a terrorist incident in central London which is still ongoing, the Metropolitan Police has said.
Police and ambulances were alerted to reports a van hit people on London Bridge shortly after 22:00 BST.
Armed officers went to nearby Borough Market where they were responding to reports of stabbings in the area which is known for its restaurants and bars.
London Ambulance Service said at least 20 people have been taken to hospital.