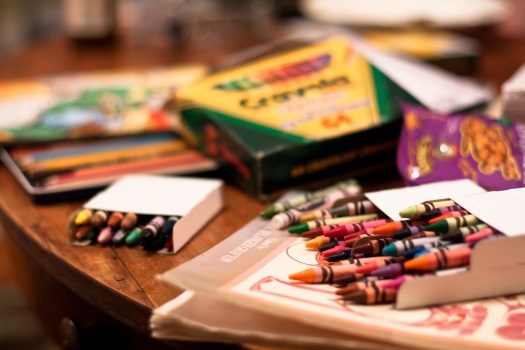 Crayola is about to do something it has never done in its 100-year history: retire a crayon color from its ubiquitous 24-pack of crayons that were a staple of nearly every American's childhood.
The company announced on Twitter that the color Dandelion will no longer appear in Crayola's 24-count box. The color will never again be produced by the Crayola factory. Only boxes that already contain that specific color will remain.
The decision of which color will replace Dandelion will be announced in Times Square today, Friday, which is also National Crayon Day.
The remaining colors in the box are red, yellow, blue, brown, orange, green, violet, black, carnation pink, yellow orange, blue green, red violet, red orange, yellow green, blue violet, white, violet red, cerulean, apricot, scarlet, green yellow, indigo and gray.