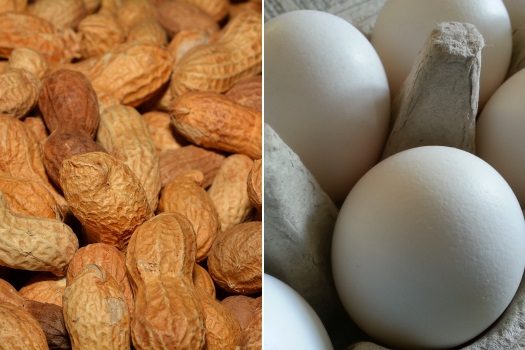 From Reuters:
Infants who get a taste of eggs and peanuts starting when they're as young as 4 months old may have a lower risk of developing allergies to those foods than babies who try them later, a research review suggests.
With eggs, giving babies that first spoonful between 4 and 6 months was associated with 46 percent lower odds of egg allergies than waiting to introduce this food later.
For peanuts, offering infants a sample between 4 and 11 months was associated with 71 percent lower odds of peanut allergies than waiting longer.
These findings suggest that for most babies, eggs and peanuts should be among their first foods, said senior study author Dr. Robert Boyle, a pediatric allergy researcher at Imperial College London. But that's not what many doctors recommend, he said.