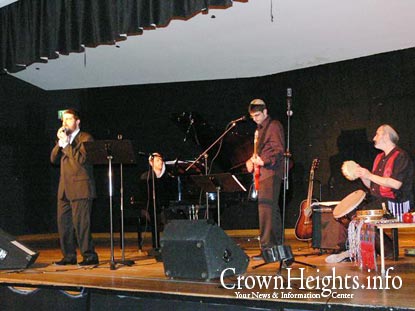 An incredible and moving event took place a few days ago in the Valley in California.
Rabbi Moshe Bryski of Chabad of the Conejo and singer Benny Friedman partnered to produce the perfect Shabbos peulah, "The Songs and Stories of Shabbat". Between Benny's songs and Rabbi Bryski's narration, the audience was wowed musically and spiritually. Scores left with renewed resolve to keep Shabbos.
More pictures in the Extended Article!

The music behind the show was performed by Sha-rone Kushnir, Benny Marcus and Steve Leeds. The concert was sponsored by Chabad of Calabasas, Chabad of West Hills, Chabad of the Conejo and the West Valley JCC.