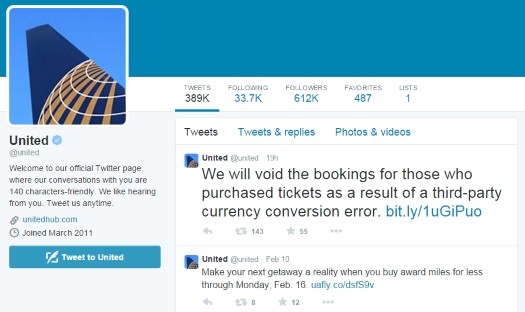 United Airlines will not be honoring the mistake in shockingly low trans-Atlantic flight prices many were able to purchase Wednesday due to a third-party software mistake with currency conversion.
On its Web Site United said the several thousand wrongly priced bookings would be voided.
United Says the mistake came about after the software wrongly converted the British pound and Danish kroner.
The low flight prices were for flights leaving the United Kingdom when one would book on United's Denmark page, meaning U.S. fliers were able to book the cheap flights if they set their home country to Denmark.
Flight prices ranged anywhere from $193 for a first-class fare from London to Honolulu, connecting in the U.S., or as low as $51 to fly from Newcastle in Northeast England to Newark, New Jersey.
We will void the bookings for those who purchased tickets as a result of a third-party currency conversion error. http://t.co/KBaXBJCwoQ

— United (@united) February 11, 2015