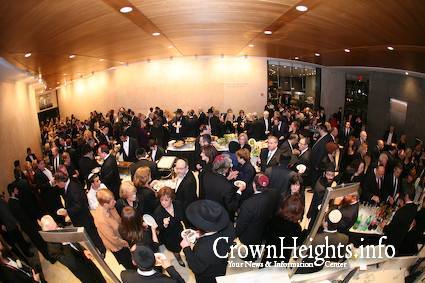 This Sunday, November 12, 2006 NCFJE celebrated its 66th Annual Awards Dinner at the Museum of Jewish Heritage.
The Sofer Family, Beny & Mira, Oren, Lior, Amit & Randi, were honored for continuing their family Legacy of Charity on behalf of Jewish Education & Continuity.
A beautiful gallery of pictures and Video Clips in the Extended Article!

Mrs. Sandra Weiss was given the well deserved honor of Woman of the Year Award.
Hon. Frank LaBuda and Mr. Kurt Labuda were given the Distinguished Service Award in honor of their service to this country.
The program included a scrumptious smorgasbord, a heartfelt musical interlude by Chazzan Azi Schwartz and an adorable violin presentation by the children of the JCC Thurnaeur School of Music with Carrie White.
There was also an enlightening video presentation about the Released Time program.
The Wartski family, later matched by the Katz, Rennert and Wasserman families, donated 80 thousand dollars to the NCFJE in honor of its 66th Annual Awards Dinner.
It is written in Psalms 90:10 that 80 represents strength. The 80 thousand dollars that these families gave the NCFJE represents the strength and growth of NCFJE and its social service and educational programs.
In total, NCFJE raised 1/2 million dollars towards their close-to five million dollar budget for educational and social service programs.
The beautiful and successful evening was topped off with entertainment by Comedian Gerry Bednob.
Chazzan Azi Schawrtz's Performance:
Children of the JCC Thurnaeur School of Music's performance: