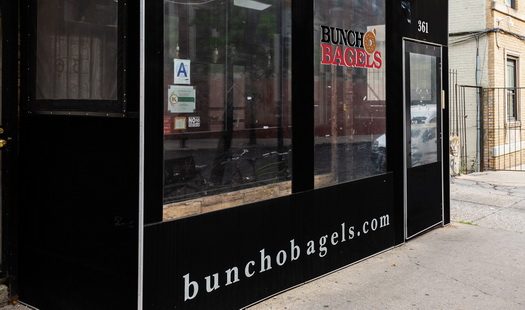 Fire Breaks Out In Bunch-O-Bagels Kitchen in Crown Heights
by CrownHeights.info
We like our bagels toasted, but not that toasted.
Firefighters were called to Bunch-O-Bagels in Crown Heights at approximately 10:30am Thursday morning, after a fire broke out in the restaurants back kitchen.
The FDNY quickly called an "all hands" as they battled the blaze, reporting that the fire was put out in under ten minutes.
No Injuries were reported.