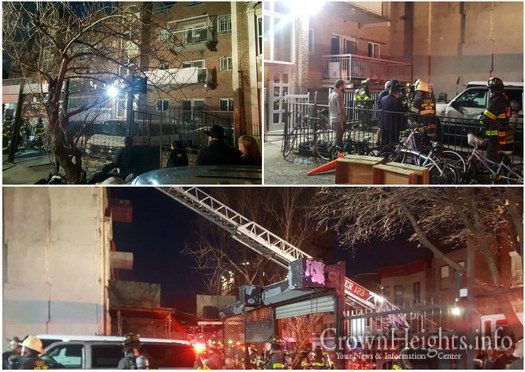 A fire on President St left two floors of a three story building uninhabitable Sunday. The fire was quickly placed under control, and no one was injured in the blaze.
by crownheights.info
A fire broke out on the lower floors of a three floor complex Sunday afternoon. The incident occurred around 5:00pm near the corner of President St and New York Ave, when large amounts of smoke was seen billowing from the building.
Firefighters who initially arrived thought the fire to be on the roof, but after gaining access, they discovered the origin to be in the basement and first floor.
All the windows were broken while fighting the fire, and the first floor and basement completely waterlogged.
No one was home in the fist floor and basement, and all other apartments were evacuated successfully.
The cause of the fire is still under investigation, but both electricity and gas was cut off to the building as a precaution.