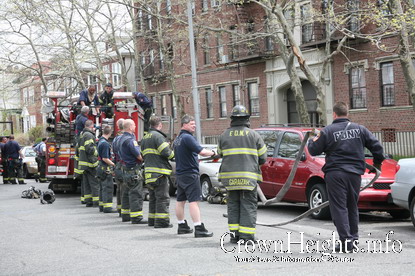 Crown Heights, Brooklyn — A fire broke out today at around 12:30pm in the building, 1650 President St. between Utica and Schenectady. This comes just a short five days after the blaze that broke out on the second floor, this past Motzoai Shabbos.
This incident took place in an apartment in the rear of the building on the first floor, the fire took place in one of the bedrooms. Firefighters put out the flames, but the fire caused significant damage. B"H there was no injuries.
More pictures in the extended Article.