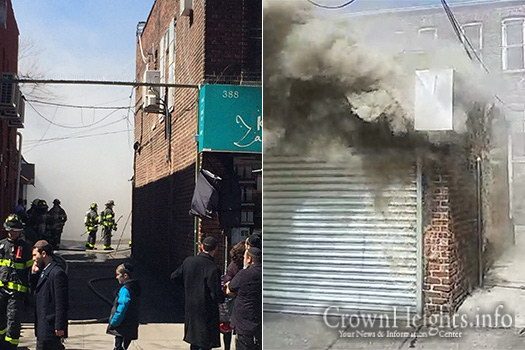 A garage used from the storage of paper goods and plastic goods went up in flames Monday afternoon, shutting down Kingston Avenue for nearly two hours and causing significant damage.
by CrownHeights.info
A garage that was being used to store paper and plastic goods went up in flames, sending thick plumes of smoke into the air and prompting a large response from the fire department and shutting down the neighborhoods main shopping thoroughfare for hours.
The incident occurred inside the alleyway off Kingston Avenue between Montgomery and Crown Streets at around 12:45pm. After a short while firefighters had the flames under control.
There were no reported injuries, only lots of damage to the structure and the property within.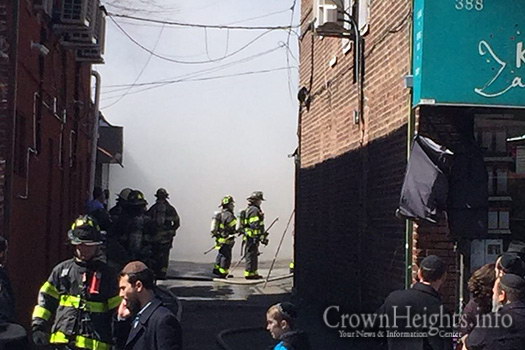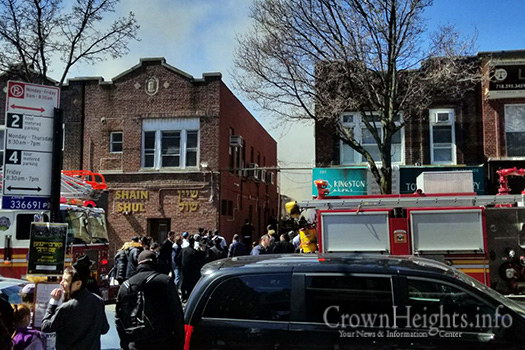 .@FDNY extend op for heavy debris, water on fire, smoldering goods, no injuries, heading to another job @NYDailyNews pic.twitter.com/XPWsiuXaIS

— Todd Maisel (@ToddMaisel) March 26, 2018
.@FDNY all-hands garage, storage for store, papergoods, plastics, garage door cut, rear door entry, thur roof, 2 lines, p/w/h @NYDailyNews pic.twitter.com/XzVhbszFjz

— Todd Maisel (@ToddMaisel) March 26, 2018