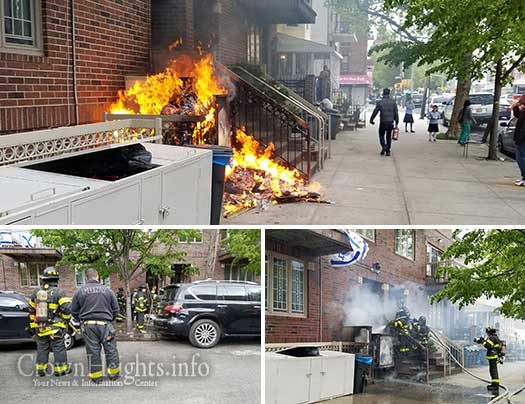 Trash Set Ablaze, Fire Marshals Investigating
Unknown vandals brazenly set the trash in front of a Jewish apartment building ablaze.
The incident occurred at around 4:15pm on Brooklyn Avenue between East New York Avenue and Maple Street. The area where the buildings trash is kept was set on fire by unknown arsonists, and the fire quickly spread to the area around the buildings entrance.
Firefighters arrived on scene and quickly put the fire out and ordered an investigation by the fire marshals.
The buildings are home to many Jewish families, many of whom were too afraid to exit the building due to the size of the flames.