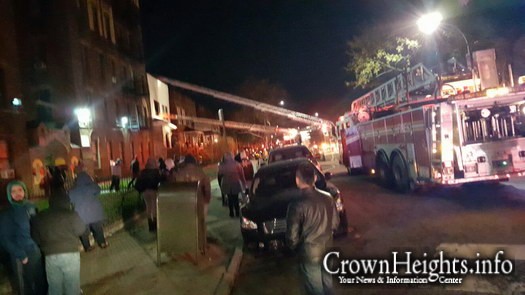 Two Alarm Fire Destroys Notorious "Crack House"
A Lefferts Avenue house, known by neighbors as a notorious drug den, went up in flames Tuesday night when a fire broke out on the first floor and quickly spread to the second floor.
A fire broke out at around 1:15am on Tuesday night in the first floor of 704 Lefferts Avenue. Fire fighters arrived on scene and began battling the fire, which quickly spread to the send floor of the two family house.
Fire fighters quickly called a "second alarm" and some 30 minutes later gained control of the blaze. Thankfully there were no reported injuries.
"The cause of the fire is currently under investigation by the fire marshals" said a spokesman for fire department.
Last year the house was raided by police officers from an NYPD narcotics unit who were executing a search warrant. A total of six people were arrested and a large cache of drugs including cocaine, crystal meth, alprazolam (Xanax) and marijuana along with scales and distribution paraphernalia.