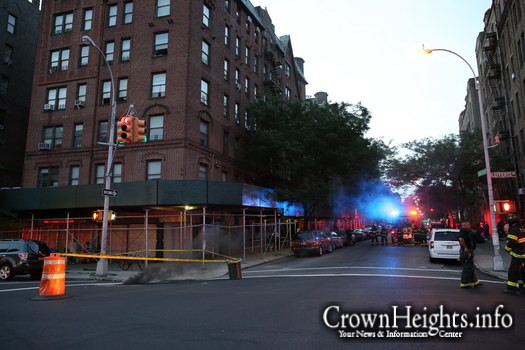 With the season's first multi-day heat wave refusing to break, high electricity demand put a lot of stress on the system's infrastructure, which caused manhole explosions all around Crown Heights.
The heat wave peaked last night with high temperatures and humidity, forcing many area residents to crank up their air conditioners and place extra load on the electrical grid.
Reports of explosions from underground manholes came in from around the neighborhood, with many blocks losing power overnight.
In 466 Kingston Avenue, a co-op building on the corner of Lefferts Avenue, one resident became trapped in the elevator when the power suddenly went out. There were more reports of people being rescued from stuck elevators around the neighborhood.
In response to the outages, the NYPD kept officers on patrol for additional presence while Con Edison was working to restore power.
The heat wave is expected to break tonight, with rain and thunderstorms expected in the evening.