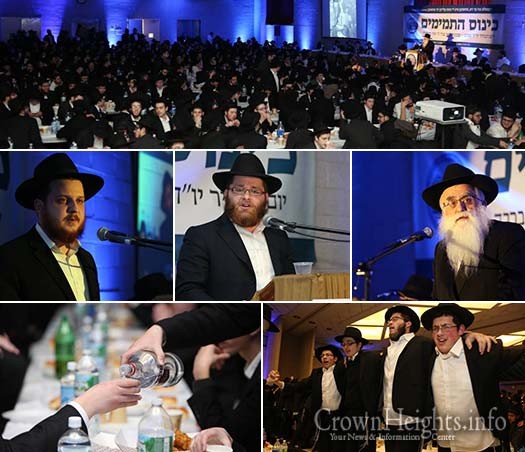 Thousands of Bochurim packed into the Rosa Hall in Beis Rivka Campus Chomesh for the annual Kinus Hatmimim Haolami and Farbrengen in honor of Yud Shvat.
The Kinus/Farbrengen is the main event in an extended weekend packed with Shiurim, Farbrengens and more for Bochurim who come in from Yeshivos all over the world in Honor of Yud Shvat.
Hundreds more tuned in to the event which was broadcasted on CrownHeights.info live. An archive of the event will be available soon here.