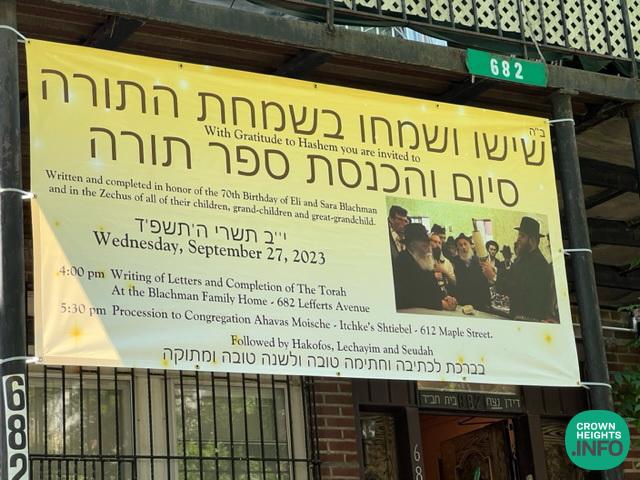 The Blachman Family To Welcome A New Sefer Torah
by CrownHeights.info
The Blachman Family is inviting the community to take part in the welcoming of a new Sefer Torah in honor of the 70th birthday of Eli and Sara Blachman and in Zechus of their children, grandchildren and great-grandchildren.
The Siyum Sefer Torah will take place on the 12th of Tishrei, September 27th, at the Blachman family home 682 Lefferts Ave.
4:00pm Completion of the Sefer Torah.
5:30pm Procession to Congregation Ahavas Moishe – Itchke's Shtiebel 612 Maple Street.
The procession will be followed by Hakafos, Lechayim, and a Seuda.