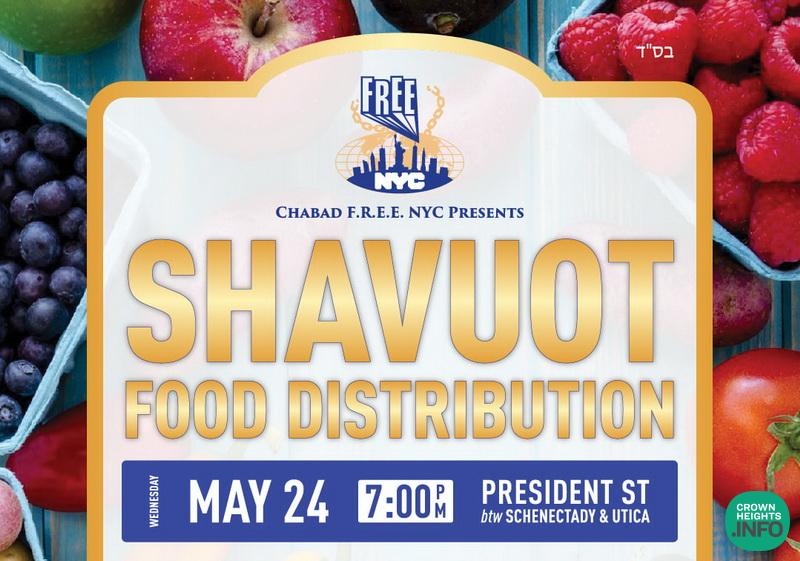 F.R.E.E. Food Distribution For Crown Heights Families
Chabad F.R.E.E. NYC will iyH be distributing fresh produce, dairy products and other food staples for Shavuos today beginning at 7:00 PM on President between Schenectady and Utica, in middle of the block.
Items include Gefilte Fish, Grape Juice, Cottage Cheese, Sour Cream, Shredded Mozarella Cheese, Oil, Tomato Sauce, Flour, Barley, Beans, and much more!