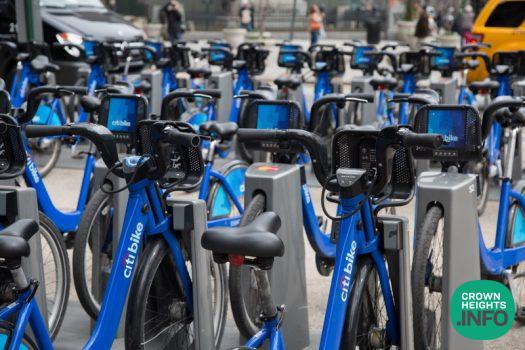 New CitiBike Rack To Be Installed On Eastern Parkway, Across the Street From Oholei Torah
by CrownHeights.info
Wave goodbye to five more parking spots in Crown Heights, another CitiBike Rack is coming to town.
Crews arrived Thursday morning to put up no parking signs on the eastbound Service Lane of Eastern Parkway across the street the Oholei Torah. The reason was clear, it's the new location of a CitiBike rack.
CitiBike, New York City's bike share program first arrived in Crown Heights with the first bike rack installed on Eastern Parkway in November of last year. The bike sharing service provides residents an affordable way to rent a bike for a short period of time, and with hundreds of locations throughout the city, it was only a matter of time before they arrived in Crown Heights.
Now, more than 20 such future bike racks – from Eastern Parkway to Rutland, Nostrand to Utica – have already been stamped onto the online CitiBike Map.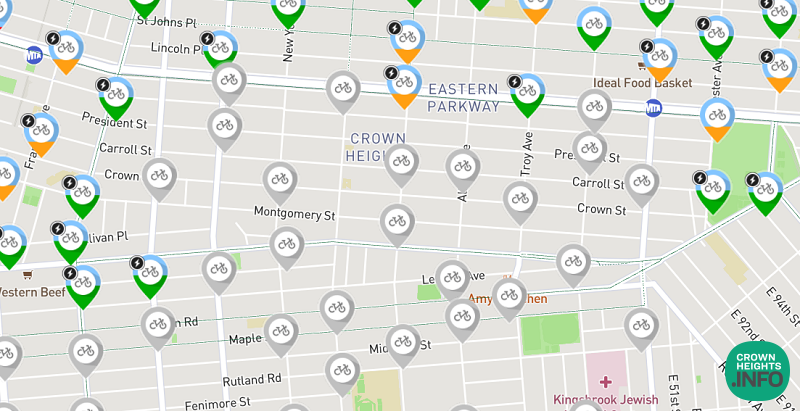 As CitiBike allows you to borrow the bike from one rack and return it at another, the installation of the racks will provide a new way for many people to commute across Brooklyn and into Manhattan, where previously the options were either the subway or a cab ride.
Many residents are happy that CitiBike has arrived in the community, providing them a cheap and significant form of transportation. Others have voiced their complaints that the racks are removing coveted parking spots in an already heavily crowded area plagued with a parking crises.
Yet others have voiced another concern. No attempt was made to get community input regarding the location of these racks, with the decisions made instead by the DOT and CitiBike. For this reason, CrownHeights.info is giving the community a platform to voice their opinions regarding the new racks. Fill out the survey below and the responses will be published at a later date.